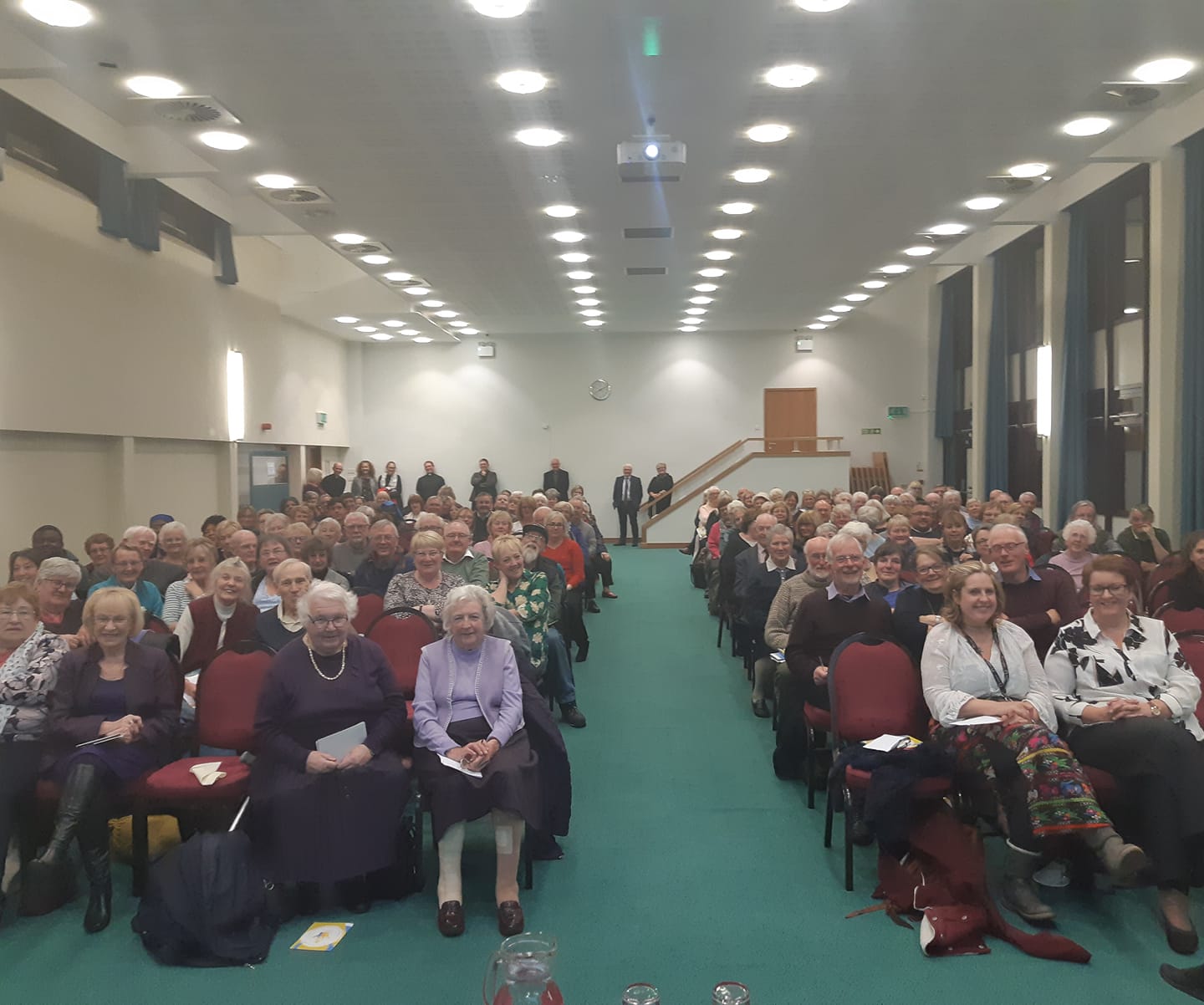 Open Meetings - Sharing the vision of Synod 2020
Wednesday the 31st of October
Around 350 people from around the Archdiocese attended one of the first two Synod Open Meetings held this week at St Joseph's in Penketh and at LACE in Liverpool.
Those present at these lively events heard something of the vision that inspires our Synod journey of prayer, listening, discerning, and planning. Archbishop Malcolm recognises that the Holy Spirit is at work in the people, deacons, religious, priests, and bishops of the Archdiocese and that is why he has called a Synod. It is by listening to everyone, and all of us playing our part, that we will hear the call of God guiding us and walking with us on our journey to become the Church we are called to be.
The journey to 2020 was outlined too with this year being focussed on Listening and Discernment with the final year being about developing those Themes and Proposals that will go forward to be voted on in October 2020.
Matt, our Synod Co-ordinator, explained a little about how Synod Membership is established and the efforts that are being made to ensure that the Membership reflects the richness of diversity of the people of our Archdiocese. Several people expressed their hope that the selection of parish and Pastoral Area members is done in a way that captures the spirit of synodality.
Other questions explored issues as varied as ensuring the process is fully accessible, the particular questions that will be asked during the listening, how people will be kept informed about progress, and how issues that are beyond the remit of a diocesan Synod will be dealt with.
The next Synod Open Meeting is at 10am on Saturday 3 November at St John's Mill on the Isle of Man. Subsequent Open Meetings are at Holy Rosary, Old Roan (7 November) and St Mary's, Leyland (8 November) beginning at 7:30pm.
---
Note: After the meeting at LACE one priest asked if we had a nomination form that he could use to ask his parishioners to put forward names of those they thought would be good Synod members. We didn't, but we do now.
An A5 form is available to download here should you wish to use it locally – simply put your parish name in the header and a name, email, and date in the footer and you are ready to go.